Know When to Replace Your Tires
If you're not sure of the signs and length of time of when to get new tires, that's okay. Bring your vehicle into Palestine Toyota's service center and our trained tire experts will be able to point you in the right direction. Tires that are worn down can be dangerous to drive on, so be overly attentive to your tires by getting our team to check them regularly. To the average driver, there is no way to tell exactly how long tires will last. The lifespan and mileage of a tire depends on a wide range of factors including its design, driver habits, climate, and road conditions just to name a few. Five years is a good number to keep in mind when thinking about your tires. You should be getting them checked regularly, especially when the five year mark hits. We know that the health of your tires can often times take the back burner, so if you have any questions for our trained technicians you can easily contact them here. We want to make vehicle maintenance as easy and painless as possible. That's why we pride ourselves in helping you maintain a regular maintenance schedule. To learn more, contact our service department today! You can reach us at 903-480-9390.
Own a Scion? Your Scion will receive proper care by trained technicians using Genuine Toyota Parts.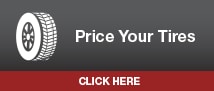 Palestine Toyota's Tire Maintenance
The right tires not only help contribute to your vehicle's handling and performance, but can also impact fuel efficiency and safety as well.  If your tires are showing signs of wear, you can get exact replacements for the original tires at a competitive price at Palestine Toyota Service Center. Our factory trained and certified Toyota technicians will ensure that your tires are mounted, balanced and inflated to match your Toyota vehicle's specifications. We know that tires are a big expense, that's why we offer competitive pricing in the Palestine and surrounding areas. Keep your Toyota a Toyota by replacing your original tires at Palestine Toyota Service Center conveniently located in Palestine.